Product description
Product reviews
Phanpy Wearable Pump S2
Customized Material Silicone, PP, ABS, BPA free
Comes with: Shield Size 1pc of 24mm transparent silicone breast shield and 1pc of 20mm insert
Capacity: 210ml
Packaging box size: 180*110*155mm;
Product Features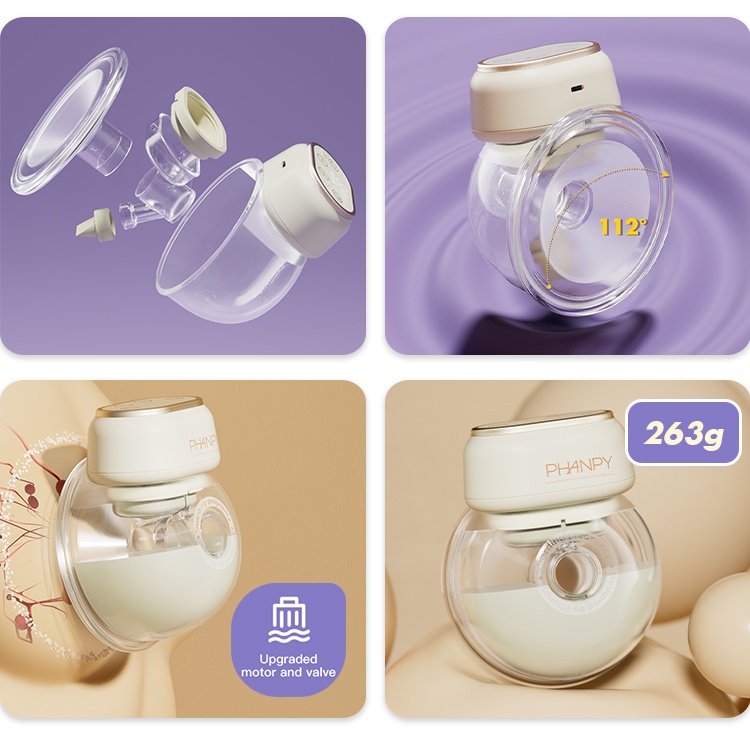 1- Main pump unit * 1                     5- Silicone airbag * 1
2- Newcup * 1                           6- 20mm Breast Pump Flange insert * 1
3- Tee joint connector * 1                   7- 24mm Breast Shield * 1     
4- Duckbill Valve * 2                                     8- Type-C Charging Cable * 1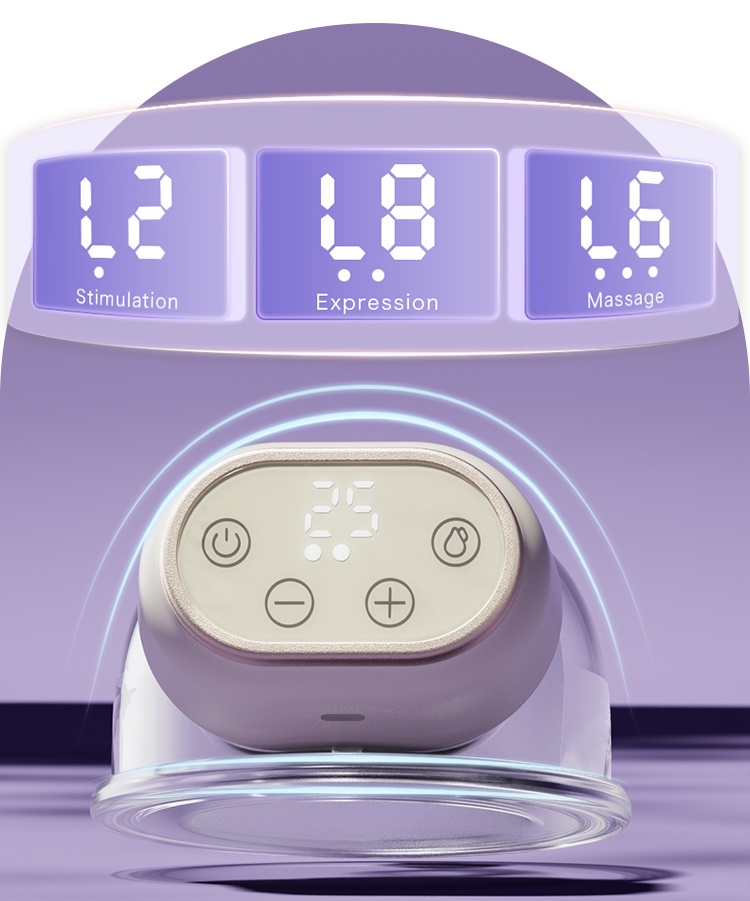 1- Mode indicator                         5- Mode switch key
2- Power key/Pause key                    6- Suction increase key
3- Suction decrease key                    7- Charging port
4- The interface displays the operation
time/ suction levels
How to use:
Step 01- Bend down slightly, make sure the nipple is in the center of the breast shield  duct, so that the shield fits tightly to the breast;
Step 02- After fixing the shield in place, put on the bra, keep your body upright, and the main pump unit is facing up, then you can start pumping.
Feature 1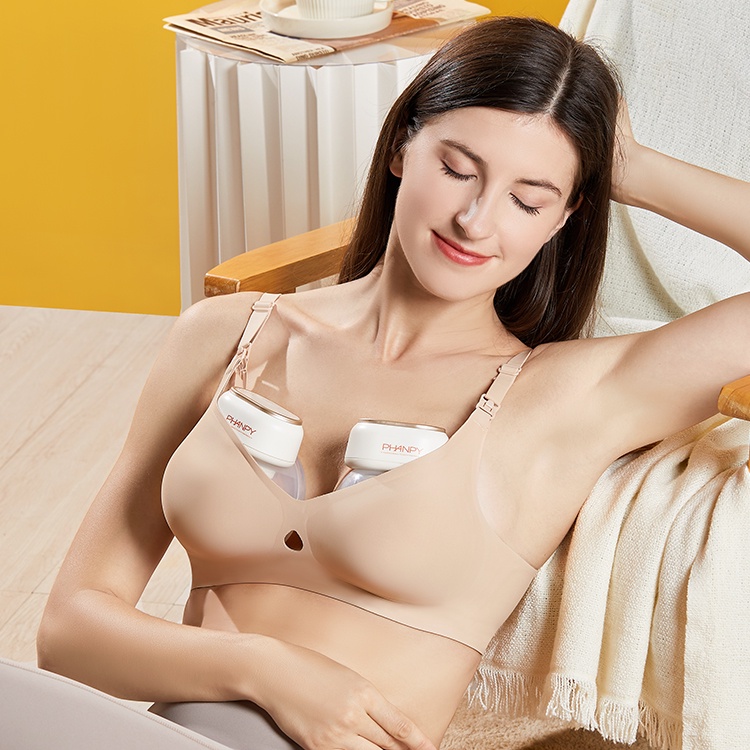 Upgraded hands-free, wireless tubeless, wearable in one second, high privacy; can achieve 120° lying and suction, enjoy a comfortable experience
Feature 2
Upgrade the pump valve to empty the milk more effectively, trigger multiple milk ejection, and improve the breast pumping experience: help stimulate the milk ejection rate to increase by 65%; increase the milk production per unit time by 42%; increase the comfort of breastfeeding by 50%; Increase sleep time by 60min;
Feature 3
The breast shield has a wide angle of 112°, the wrapping area is increased by 20%, and the large wide angle fits and wraps the breast in a larger area, which can better express the hind milk, and the amount of breast milk is doubled
Feature 4
Full Silicone, the whole machine can be put into the Bra, better seal and comfort for the user.
Feature 5
New massage mode: 40-120/min to unclog breast lumps, spa-like painless experience, intelligent massage to avoid pain.
Feature 6
The actual measurement is in the range of 45-50dB, which is smaller than the 1st Gen.
Feature 7
Sleek pouring hole design, breast milk can be poured from the pouring hole after each collection
Feature 8
The 1500mAh capacity lithium battery solves the troubles of breastfeeding for mothers, and can be used for about 7 cycles after being fully charged
Step 01- After pumping, take off the breast pump and keep the breast shield side up;
(Do not turn it upside down to avoid breast milk spilling)
Step 02- Remove the main pump unit, hold the Cup horizontally;
Step 03- Keep the breast shield facing up and pour the milk from the mouth of the cup into the milk storage bottle;
(Do not put it upside down to prevent breast milk from spilling)